defero (verb)

Definition: To hand over, carry down, communicate, take to market.
How I Can Help
If you're seeking an experienced Marketing and PR professional with excellent communication and organisational skills, my extensive knowledge and experience in Marketing, Sales, Communications, Customer Service, Event Management, Digital Marketing, Social Media and PR will prove invaluable.
With over 20 years experience in the Education sector, and B2B and B2C markets, I can share my strategic thinking to really hit the marketing objectives of your organisation.
A conscientious and dedicated team player, I have the ability to connect with people. I am passionate about any task I undertake, and I believe my personality and my passion will add value to any company.
About Val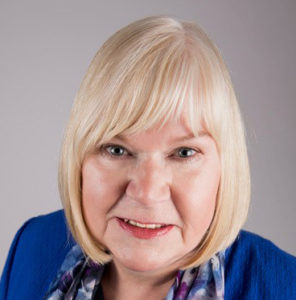 Val is the Founder of Defero Marketing Consultancy Ltd, the Director of Marketing and Sales for Savvy Guest Ltd, and a Co Director for the Business Executive Club Ltd.
She also works in collaboration with The Future Ltd, delivering business workshops for women. Val is a Board member of the Creative and Digital Network in Tameside, and Handbags and Briefcases, a Women's support network in Greater Manchester.
Val is also a mentor for the Business Growth Hub in Manchester.
Val has received many awards and accreditations to date including:
Nominations for the Northern Power Women Awards for 'One to Watch' and Mentor of the Year 2017
EVA award winner for Savvy Guest: Internet Industry of the year 2016
Shortlisted for the Talk of Manchester: Innovation and Newcomer categories, 2015
Finalist in the Pride of Tameside Business Awards: Creative, Technology and Digital Category, and Best Startup Business for BEC.
Nomination: CEO Monthly's Business Woman of the year 2017
In her spare time Val enjoys walking, socialising and enjoys visits to the Lowry Theatre and productions in Stratford upon Avon when time permits.
Who I Work With
Defero specialises in working with niche groups including the Legal sector, Franchisees and Charities.
Val and her team are also passionate about supporting SMEs and Women's Groups with all aspects of their marketing and social media. In particular, Val has an affinity with Women Entrepreneurs over 50 who are in the process of starting their own business.